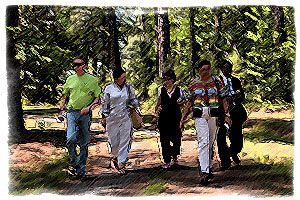 Our 39th annual Haiku Holiday Conference will be held on Saturday, April 28, 2018, at Bolin Brook Farm in Chapel Hill, North Carolina. Dr. L. Teresa Church and Mary Kendall will give presentations. Lenard D. Moore will lead a haiku workshop in the afternoon. Teresa, Lenard, Dr. Shelia Smith McKoy, Crystal Simone Smith, and Gideon Young are our featured readers.
Special Instructions
Please bring a bag lunch. Check the weather and dress accordingly. Haiku Holiday is held rain or shine. Please consider bringing one favorite haiku on a 3 x 5 card. The haiku should be by someone other than yourself. Be sure to include the poet's name on the card, if you know it. The haiku can be on any subject. We'll post these cards around Jean's house for people to read during the day. Here are some pictures of haiku from previous Haiku Holidays.
If you are going to participate in a workshop, bring previously written, unpublished haiku—or you can dash one off after the ginko (haiku walk). Membership in the North Carolina Haiku Society is encouraged but not required. There is no membership or registration fee, but small donations will be gratefully accepted.
Schedule
Saturday April 28, 2018
Haiku Holidays start at 8:30 in the morning and go until about 3:30 that afternoon. All schedules are tentative, of course, due to weather, whims, and twists of fate.
8:45: 9:25 AM

Registration, coffee, tea and pastry

9:30 to 9:45
Opening Remarks by our host, Jean Earnhardt and our Executive Chairman, Lenard D. Moore.
9:45: to 10:30
Dr. L. Teresa Church, Lenard D. Moore, Dr. Shelia Smith McKoy, Crystal Simone Smith, and Gideon Young will read from their new collection of haiku, One Window's Light (Unicorn Press, Greensboro: 2017).
10:35 to 11:35
Dr. L. Teresa Church will showcase some of her quilts, including the one featured on the cover of One Window's Light and discuss how tragic and historical events in Southern culture have influenced elements of design in her work as a fiber artist and poet.
11:30 to 1:00
Lunch: Please bring a bag lunch. Drinks will be provided. |

Self-guided ginko (haiku walk) and Other

Activities:

Some of us will follow the usual trail for the

ginko

as we have done in the past. Others take the opportunity to talk with NCHS members about haiku.
1:00 to 2:00
Mary Kendall will give a talk about the joys and the challenges in writing collaborative tanka and haiku. She and Kate MacQueen will comment on their collaborations. Mary will also lead a workshop in which the audience joins in the writing and revision of a haiku (or two) of our own collaborative sequence.
2:00 to 3:30
Lenard D. Moore will lead a haiku workshop in the afternoon.
Around 3:30
Meeting adjourns
Presenters
| | |
| --- | --- |
| | Dr. L. Teresa Chuch has been a member of the Carolina African American Writers' Collective since 1995 and serves as archivist and membership chairperson for the organization. Her writings have appeared in publications such as Simply Haiku, The Heron's Nest, Obsidian: Literature in the African Diaspora, Solo Café, Nocturnes: (Re)view of the Literary Arts, African American Review, North Carolina Literary Review, and her chapbooks Hand-Me-Down Calicos and Beyond the Water Dance. She is an independent scholar/archival consultant and sole proprietor of LTC Consulting, in Durham, North Carolina. |
| | Mary Kendall lives in Chapel Hill, North Carolina with her husband and their Labrador Retriever. She is a retired reading teacher and the author of two books, A Giving Garden, a children's poetry/photography book (co-authored with Debbie Suggs) and Erasing the Doubt, a chapbook of free verse (Finishing Line Press, 2015). Her poetry blog is called A Poet in Time (http://www.apoetintime.com). Having written poetry for many years, Mary fell seriously in love with Japanese short form poetry about five years ago. Tanka is her great love, a form that feels most natural to her as a lyric and meditative poet, but she loves the challenge and discipline of writing haiku and senryu as well. She creates Haiga and Tankart, and has published a good number of each. Her poetry has been published in a number of print and online journals such as The Heron's Nest, Acorn, Modern Haiku, Presence, Blithe Spirit, Wild Plum Journal, A Hundred Gourds, Ribbons, Gusts, Skylark, Eucalypt, Failed Haiku, hedgerow, Prune Juice, Under the Basho and Rattle. In 2017 one of her senryu was nominated for the Pushcart Prize by the editor of Prune Juice. She enjoys responsive/collaborative poetry writing, the topic of today's workshop. |
|   | Dr. Shelia Smith McKoy is professor of English and chair at Kennesaw State University. A Raleigh, NC, native, Smith McKoy is a poet, fiction writer, critic, and documentary filmmaker. Her work has appeared in the Schomburg series African American Women Writers 1910–1940, Black Gold, Callaloo, Contours, Journal of Ethnic American Literature, Mythium, Obsidian: Literature in the African Diaspora, Research for African Literatures, Valley Voices, and the College Language Association Journal. Smith McKoy's books include The Elizabeth Keckley Reader (Volume 1, 2016; Volume 2, 2017) and When Whites Riot: Writing Race and Violence in American and South African Cultures (2001). Original photo by John R. Berard. |
| | Lenard D. Moore, a native of North Carolina, and U.S. Army Veteran, is the Founder and Executive Director of the Carolina African American Writers' Collective. Moore's work has appeared in over 400 publications, such as Callaloo, African American Review, Obsidian, Prairie Schooner, North Carolina Literary Review, and North American Review. His work also has appeared in over 100 anthologies, including The Haiku Anthology (Norton, 1999). His poetry has been translated into several languages. His books include The Open Eye (NC Haiku Society Press, 1985), The Open Eye, Limited 30th Anniversary Edition (Mountains & Rivers Press, 2015), among others. Another collection, The Geography of Jazz, is forthcoming. He is recipient of the Haiku Museum of Tokyo Award (1983, 1994 and 2003), 1992 First Prize Winner in Traditional Style Haiku sponsored by Mainichi Daily News (Tokyo, Japan), Sam Ragan Award in the Fine Arts (2006) Raleigh Medal of Arts for Lifetime Achievement (2008), and North Carolina Award for Literature (2014). He is a Cave Canem Fellow (1998-2000). Mr. Moore has been writing haiku for 36 years. He is former President of the Haiku Society of America and the longtime Executive Chairman of the NC Haiku Society. An Associate Professor of English, Mr. Moore teaches Creative Writing and African American Literature at the University of Mount Olive. |
| | Crystal Simone Smith is the author of two poetry chapbooks, Routes Home (Finishing Line Press, 2013) and Running Music (Longleaf Press, 2014). She is also the author of Wildflowers: Haiku, Senryu, and Haibun (2016). Her work has appeared in numerous journals including Callaloo, Nimrod, Barrow Street, Obsidian: Literature in the African Diaspora, African American Review, and Mobius: The Journal of Social Change. She is an alumna of the Callaloo Creative Writing Workshop and the Yale Summer Writers Conference. She holds an MFA from Queens University of Charlotte and lives in Durham, NC, with her husband and two sons. She is an Adjunct Assistant Professor of English at Elon University and Greensboro College and the Managing Editor of Backbone Press. |
| | Gideon Young is a native of Connecticut. A member of the Carolina African American Writers' Collective, the Haiku Society of America, and the Carrboro Poets Council, his poetry has appeared in Backbone Press, Carve Magazine, Modern Haiku, Obsidian: Literature in the African Diaspora, Spillway, The White Elephant, Wild Plum Haiku, and The Elizabeth Keckley Reader: A Determined Life, Volume 2. Young earned a Master's Degree in Elementary Education from North Carolina State University and Bachelor's in Literature from the University of Connecticut. He is a Teaching Fellow for A+ Schools of North Carolina and a Title 1 Elementary Literacy Specialist. |
Our Host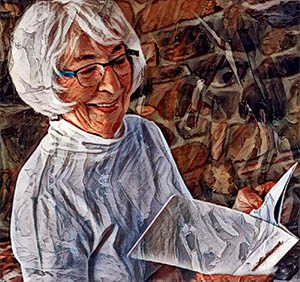 Jean Earnhardt retired in 1995 after 20 years as a hospital PR/marketing director. She received her undergraduate degree in English from Carolina in 1952 and a Masters in Liberal Studies from Duke forty years later. While raising two sons she sold freelance features and photographs to newspapers and tried her hand at short stories and poetry. She lives on Bolin Brook Farm, an old farmstead that has been in Jean's family for 12 generations.
Location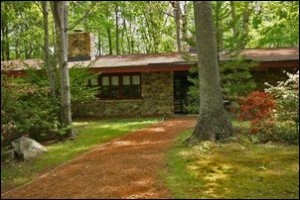 Our first Haiku Holiday took place at Bolin Brook Farm near Chapel Hill on January 26, 1980. Since then, all of our annual meetings have been held at Bolin Brook Farm, thanks to Jean Earnhardt, our gracious host and good friend. Our Galleries section has some pictures from past Haiku Holidays. Bolin Brook Farm is a beautiful place, but you might need a little help in finding it. Be sure to leave yourself plenty of time to get there. Here is Jean's address and contact information: Jean Earnhardt 600 Bolin Brook Farm Road Chapel Hill, NC 27516 919-929-4884 jjearn@bellsouth.net.
Contact
The main contact for this event is Dave Russo. Please use the Contact page on this web site to send Dave an email.