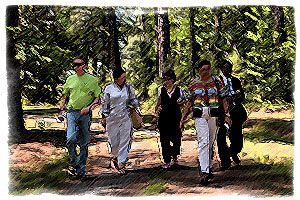 Our 38th annual Haiku Holiday Conference will be held on Saturday, April 29, 2017, at Bolin Brook Farm in Chapel Hill, North Carolina. All haiku readers and writers are welcome!
Aubrie Cox and Jim Warner are our guest presenters. Crystal Simone Smith is our featured reader. Lenard D. Moore will lead a haiku workshop in the afternoon with the help of our guests, Aubrie and Jim.
Special Instructions
If you're local, you can help publicize Haiku Holiday. Click the following link to print and distribute a flyer for Haiku Holiday 2017.
Please bring a bag lunch. Check the weather and dress accordingly. Haiku Holiday is held rain or shine.
Please consider bringing one favorite haiku on a 3 x 5 card. The haiku should be by someone other than yourself. Be sure to include the poet's name on the card, if you know it. The haiku can be on any subject. We'll post these cards around Jean's house for people to read during the day. Here are some pictures of haiku from previous Haiku Holidays.
Everyone will be given the opportunity to read one haiku. It could be yours or someone else's. Please keep any introductory remarks to a minimum.
If you are going to participate in a workshop, bring previously written, unpublished haiku—or you can dash one off after the ginko (haiku walk). Membership in the North Carolina Haiku Society is encouraged but not required. There is no membership or registration fee, but small donations will be gratefully accepted.
Presenters
 
Aubrie Cox and Jim Warner will do a joint presentation that will be announced.

Aubrie's poetry has appeared in a variety of journals such as Modern Haiku, bottle rockets, Acorn, Eucalypt, and Mayfly. She had been a featured haiga artist on HaigaOnline, and has had work in the Red Moon Anthology of English-Language Haiku and Take Five: Best Contemporary Tanka annual anthologies. Her most recent haiku collection is Out of Translation (Kattywompus Press, 2015).  Her awards include: Haiku Society of America's Museum of Haiku Literature Award for the best published haiku in Frogpond 35.1, The Distinctive Scribblings Award for her tanka in Eucalypt issue 12, and a Touchstone Award from The Haiku Foundation for individual poem published in 2012.

Jim's professional resume includes stints as Managing Editor for Quiddity, Assistant Director of Wilkes University's MFA program, and his current role as MFA Faculty at Arcadia University. Jim is the author of two poetry collections Too Bad It's Poetry and Social Studies (Paper Kite Press). His poetry has appeared in The North American Review, RHINO poetry, New South, PANK, and various journals. Jim is a 2006 Norris Church Mailer Fellowship recipient and a finalist for the 2015 Erskine J. Poetry Prize. He brings nearly two decades of audio production and literary experience to his role as host and show runner for Citizen Lit.

 
Crystal Simone Smith  is the author of  two poetry chapbooks, Routes Home, Finishing Line Press (2013) and Running Music, Longleaf Press (2014). She is also the author of Wildflowers: Haiku, Senryu, and Haibun (2016). Her work has appeared in numerous journals including: Callaloo, Nimrod, Barrow Street, Obsidian II: Literature in the African Diaspora, African American Review, and Mobius: The Journal of Social Change. She is an alumna of the Callaloo Creative Writing Workshop and the Yale Summer Writers Conference. She holds an MFA from Queens University of Charlotte and lives in Durham, NC with her husband and two sons where she teaches English Composition and Creative Writing. She is the Managing Editor of Backbone Press.
Lenard D. Moore is the MC of Haiku Holiday will lead the workshop in the afternoon with the help of our guests, Aubrie and Jim. Lenard has been writing haiku for over 35 years. He is the Executive Chairman of the North Carolina Haiku Society and is a past president of the Haiku Society of America. He was the Gilbert-Chappell Distinguished Poet for Eastern North Carolina from 2007 to 2009. Lenard is the founder of the Carolina African American Writers' Collective (CAAWC). In 2014, Lenard received the highest honor that our state can bestow upon a citizen: the North Carolina Award, for his contributions to literature in North Carolina. His latest collection is A Temple Looming.
Schedule
Saturday April 29, 2017
Haiku Holidays start at 8:30 in the morning and go until about 3:30 that afternoon. All schedules are tentative, of course, due to weather, whims, and twists of fate.
8:45: 9:25 AM

Registration, coffee, tea and pastry

9:30 to 9:45
Opening Remarks by our host, Jean Earnhardt and our Executive Chairman, Lenard D. Moore.
9:45: to 10:00
A haiku reading. Everyone will be given the opportunity to read one haiku. It could be yours or someone else's. Please keep any introductory remarks to a minimum.
10:00 to 11:30
Many of us submit haiku to literary journals that focus on haiku, such as Frogpond, Modern Haiku, The Heron's Nest, Acorn, and others. Aubrie Cox and Jim Warner will do will discuss how to submit and market haiku to non-haiku journals and publications. They will discussing not just where to submit, but thinking about what kind of language and buzz words to consider.
11:30 to 1:00
Lunch: Please bring a bag lunch. Drinks will be provided. |

Self-guided ginko (haiku walk) and Other

Activities:

Some of us will follow the usual trail for the

ginko

as we have done in the past. Others take the opportunity to talk with NCHS members about haiku.
1:00 to 2:00
Crystal Simone Smith will read from her latest poetry collection entitled, Wildflowers, which includes various Japanese forms of poetry including: haiku and haibun as well as  haiga.
2:00 to 3:30
Lenard D. Moore will lead a haiku workshop in the afternoon with the help of our guests, Aubrie and Jim.
Around 3:30
Meeting adjourns
Our Host
Jean Earnhardt retired in 1995 after 20 years as a hospital PR/marketing director. She received her undergraduate degree in English from Carolina in 1952 and a Masters in Liberal Studies from Duke forty years later. While raising two sons she sold freelance features and photographs to newspapers and tried her hand at short stories and poetry. She lives on Bolin Brook Farm, an old farmstead that has been in Jean's family for 12 generations.
Location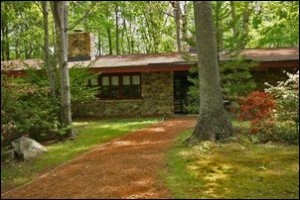 Our first Haiku Holiday took place at Bolin Brook Farm near Chapel Hill on January 26, 1980. Since then, all of our annual meetings have been held at Bolin Brook Farm, thanks to Jean Earnhardt, our gracious host and good friend. Our Galleries section has some pictures from past Haiku Holidays. Bolin Brook Farm is a beautiful place, but you might need a little help in finding it. Be sure to leave yourself plenty of time to get there. Here is Jean's address and contact information: Jean Earnhardt 600 Bolin Brook Farm Road Chapel Hill, NC 27516 919-929-4884 jjearn@bellsouth.net.
Contact
The main contact for this event is Dave Russo. Please use the Contact page on this web site to send Dave an email.opop