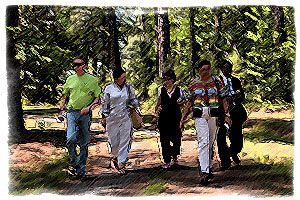 Our 40th annual Haiku Holiday Conference will be held on Saturday, April 27, 2019, at Bolin Brook Farm in Chapel Hill, North Carolina.
Planning for this event is in progress. In the meantime, here are some pictures from Haiku Holiday 2018.
Special Instructions
If you are going to participate in a workshop, bring previously written, unpublished haiku—or you can dash one off after the ginko (haiku walk). Membership in the North Carolina Haiku Society is encouraged but not required. There is no membership or registration fee, but small donations will be gratefully accepted.
Schedule
Saturday April 27, 2019
Haiku Holidays start at 8:30 in the morning and go until about 3:30 that afternoon. All schedules are tentative, of course, due to weather, whims, and twists of fate. More soon.
8:45: 9:25 AM

Registration, coffee, tea and pastry

9:30 to 9:45
Opening Remarks by our host, Jean Earnhardt and our Executive Chairman, Lenard D. Moore.
9:45: to 10:30
40 Haiku for our 40th Anniversary

In honor of the 40th anniversary of Haiku Holiday, we'll read 40 haiku by current and past members of the North Carolina Haiku Society. Crystal Simone-Smith selected the poems and published them as a broadside. Copies of this handsome broadside will be available for $5.00.

10:35 to 11:35
Basho's Knapsack

Dave Russo will run an open mike for 3-to-5-minute, informal presentations and remarks on topics of interest to haiku poets and readers. Any topic that you can link to haiku is fine. Pull something from your imagination that will help us in our pursuit of haiku.

Example topics include: a favorite book, haiku, or spirit animal; memories of past Haiku Holidays (both yours and those of the audience); ways you've found to share haiku (such as Kate's post cards); a practice that has proven helpful to your writing life.

11:30 to 1:00
Lunch: Please bring a bag lunch. Drinks will be provided. |

Self-guided ginko (haiku walk) and Other

Activities:

Some of us will follow the usual trail for the

ginko

as we have done in the past. Others take the opportunity to talk with NCHS members about haiku. Gideon Young will provide watercolors, paper, and encouragement to quickly brush sparse visual ideas and contributions for the day.
1:00 to 2:00
A Reading from Wishbone Moon

Wishbone Moon is an anthology of haiku by over 100 women from 21 countries—including North Carolina poets L. Teresa Church, Kate MacQueen, and Crystal Simone Smith. Teresa, Kate, and Crystal will read from the anthology and comment on the poems. Wishbone Moon was edited by Roberta Beary, Ellen Compton, and Kala Ramesh. It was published by Jacar Press in 2018.

2:00 to 3:30
Lenard D. Moore will lead a haiku workshop in the afternoon.
Around 3:30
Meeting adjourns
Presenters
More soon.
Our Host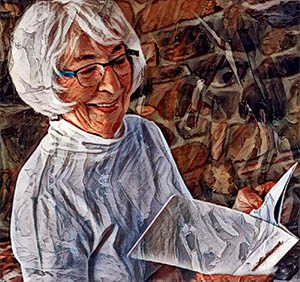 Jean Earnhardt retired in 1995 after 20 years as a hospital PR/marketing director. She received her undergraduate degree in English from Carolina in 1952 and a Masters in Liberal Studies from Duke forty years later. While raising two sons she sold freelance features and photographs to newspapers and tried her hand at short stories and poetry. She lives on Bolin Brook Farm, an old farmstead that has been in Jean's family for 12 generations.
Location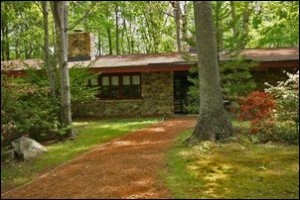 Our first Haiku Holiday took place at Bolin Brook Farm near Chapel Hill on January 26, 1980. Since then, all of our annual meetings have been held at Bolin Brook Farm, thanks to Jean Earnhardt, our gracious host and good friend. Our Galleries section has some pictures from past Haiku Holidays. Bolin Brook Farm is a beautiful place, but you might need a little help in finding it. Be sure to leave yourself plenty of time to get there. Here is Jean's address and contact information: Jean Earnhardt 600 Bolin Brook Farm Road Chapel Hill, NC 27516 919-929-4884 jjearn@bellsouth.net.
Contact
The main contact for this event is Dave Russo. Please use the Contact page on this web site to send Dave an email.