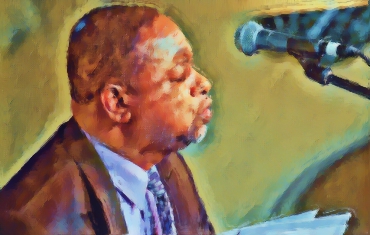 Here are just three of many upcoming events featuring NCHS executive chairman Lenard D. Moore.
Poetic Jazz Performance at Oberlin Regional Library
"Join us for an immersive experience of poetry and jazz featuring internationally acclaimed poet and anthologist Lenard Moore and a Jazz ensemble led by Dr. William L. Ford from the University of Mount Olive College. Experience the harmony of spoken word and jazz music combined. Registration requested."
Date: Tuesday, April 11, 2023
Time: 6:30 to 7:30 PM
Location: Oberlin Regional Library, 1930 Clark Ave, Raleigh, NC 27605
Register: To Register for this event, see Poetic Jazz Performance.