Executive Chairman Lenard D. Moore was interviewed recently on The State of Things, one of our best local NPR programs.
Click this link to listen to the podcast: Mastering The Art Of The Haiku: Meet North Carolina Poet Lenard Moore.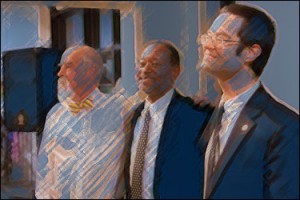 See also these photos from The Satire Project, a collaboration between three professors at the University of Mount Olive: Lenard, artist Larry Lean, and musician Franklin Gross.