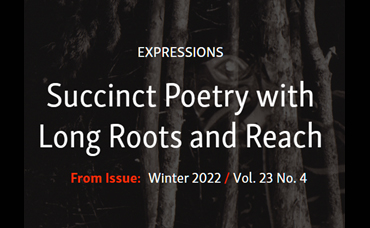 American Indian Magazine, published by the Smithsonian National Museum, featured NCHS member Donna Beaver in their Winter issue.
Donna is an Alaska Native (Tlingit / Tsimshian) poet and artist, originally from Juneau, Alaska, now living in North Carolina.
Donna and her husband Al Pizzarelli are well-known in the haiku community. Al's haiku appear in all editions of The Haiku Anthology, edited by Cor van den Heuvel. Donna and Al are the producers and hosts of the podcast Haiku Chronicles.
Here's Al reading at Haiku North America 2019 in Winston-Salem.  
Here's Donna with the indefatigable Kala Ramesh at HNA 2019.  
Congratulations, Donna!