Haiku Society of America Fall Meeting 2006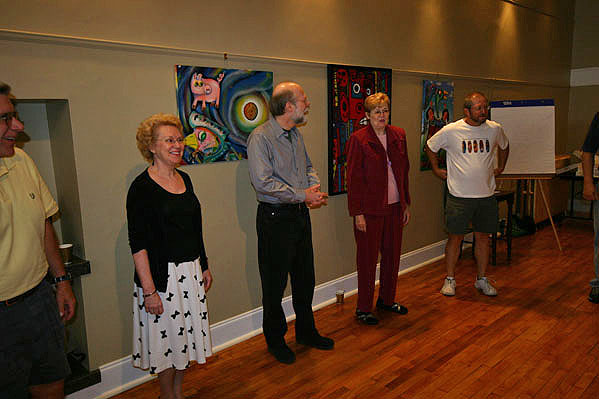 John Stevenson's workshop gets underway. It was an interactive session about the shared experience
of solitude in haiku. From left to right we have Fran Ostasiewski (NCHS member), Wanda Cook (HSA member and member of the Haiku Poet's Society of Western Massachusetts), John Stevenson (editor of Frogpond), Johnye Strickland, and Jim Kacian.